Lean Tools for Improving the Teaching Process in Serbia - Empirical Research
Snežana Kirin

University of Belgrade, Innovation Center of the Faculty of Mechanical Engineering

Ivana Vučetić

University of Belgrade, Innovation Center of the Faculty of Mechanical Engineering

Nena A Vasojević

University of Belgrade, Innovation Center of the Faculty of Mechanical Engineering

Sandra Ž Kirin

Pompeu Fabra University's school of management, Barcelona, Spain
Abstract
Research Question: This article identifies the most prominent lean wastes in the education process in primary schools in Serbia and the most efficient lean tools for their reduction. Objective: Lean management has been recognized as a valuable strategy suitable for application in various fields. Its implementation in the field of education has shown a rather slow progress, and the Serbian education system is not an exception. Idea: The idea of the research was to investigate the possible outcomes of the lean management implementation in primary schools in Serbia, and its possible benefits. Data: For this purpose, a specialized questionnaire concerning lean wastes and lean tools was designed intended for class and subject teachers. Tools: Statistical data analyses were used to determine the relationships between variables, and the Weighted Scoring method was applied to identify the most represented lean wastes in the education process, as well as the prioritization of lean tools. Findings:  According to the results, the factor of the lean tools impact in regard to the lean wastes reduction was evaluated as "higher than 3" (on a scale of 1-5), which confirmed the efficiency of the considered lean tools in the lean wastes reduction. Also, the significant differences between the public and the private education sectors in terms of the lean application are shown, especially regarding the type of curriculum present (national or international). Contribution: The research has shown that lean management could be successfully applied in primary schools, in order to improve school organization and the teaching process flow, which highly contributes to the school's overall competitiveness. The guidelines for the lean management implementation are given as well as the recommendations to the creators of education policies. Certain limitations should be taken into account, regarding the restricted number of schools involved and specific sample group.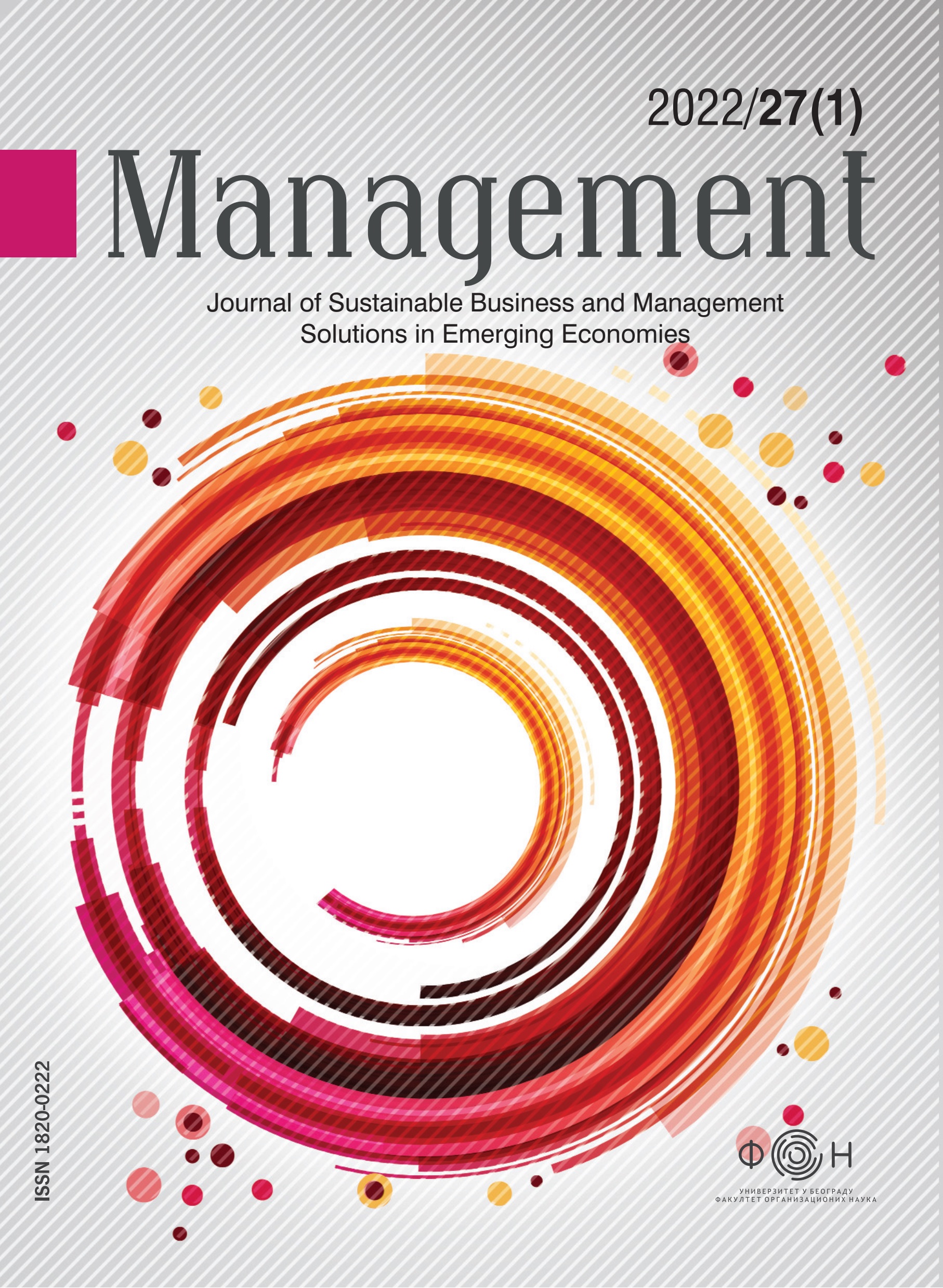 How to Cite
Kirin, S., Vučetić, I., Vasojević, N., & Kirin, S. (2022). Lean Tools for Improving the Teaching Process in Serbia - Empirical Research. Management:Journal Of Sustainable Business And Management Solutions In Emerging Economies, 27(1), 1-10. doi:10.7595/management.fon.2020.0013
This work is licensed under a Creative Commons Attribution-NonCommercial-NoDerivatives 4.0 International License.