The Influence of Flexible Work Arrangement on Employee Behavior During the COVID-19 Pandemic in the Republic of Serbia
Dimitrije Gašić

University of Novi Sad - Faculty of Economics in Subotica, Serbia

Nemanja Berber

University of Novi Sad, Faculty of Economics in Subotica, Serbia

http://orcid.org/0000-0002-1433-6416
Abstract
Research Question: The authors investigate the impact of Flexible Work Arrangements (FWAs) on employee behavior during the COVID-19 pandemic in the Republic of Serbia. The main question is whether FWA and in which manner influences employees' behavior, especially turnover intentions and employees' engagement. Motivation: Based on the study results of Azar et al. (2018), Masuda et al. (2011), and Laurel et al. (2009), the author planned to identify the relations between FWA and the behavior of employees in terms of Engagement and Turnover intention in the Covid - 19 pandemic era. Idea: The research is created by considering the changes in the way of operating in almost all business activities caused by this pandemic. Having in mind the pandemic, and spreading of the virus after that, there is a gradual shift of work from the company's office to FWAs, especially "work from home" and teleworking. Data: The research was conducted during 2020/21, on a sample of 219 employees on whom this pandemic had a great impact and brought changes in the way of working, which became quite different from that before. Data collection is performed via an electronic survey Google-Forms, where respondents were able to answer the questions asked in the questionnaire via their electronic devices at any time. Tools: To analyze the data collected by completing the questionnaire, the author used Smart PLS 3 software to make the data analysis relevant. During the analysis of data in Smart PLS, an independent variable was formed that refers to "Flexible Work Arrangements", while the dependent variables are "Engagement" and "Turnover intentions". Findings: Based on the conducted research, we conclude that "FWAs" have a positive impact on the Engagements of employees in the Republic of Serbia and a negative impact on Turnover intentions. All hypotheses are confirmed. Contribution: The paper contributes to the literature by empirically testing how certain factors affect the behavior of employees in the Republic of Serbia during the COVID - 19 pandemic.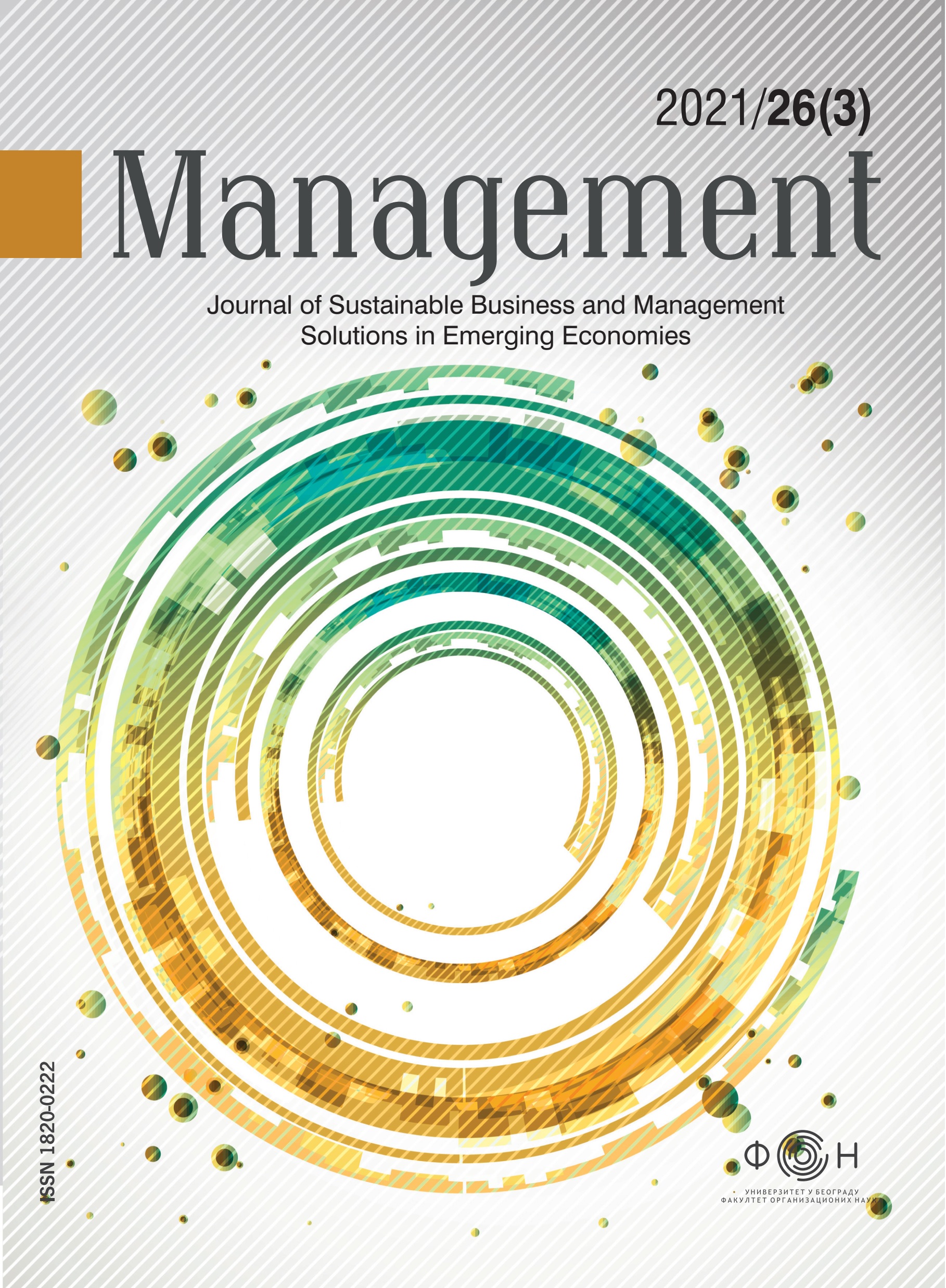 How to Cite
Gašić, D., & Berber, N. (2021). The Influence of Flexible Work Arrangement on Employee Behavior During the COVID-19 Pandemic in the Republic of Serbia. Management:Journal Of Sustainable Business And Management Solutions In Emerging Economies, 26(3), 73-88. doi:10.7595/management.fon.2021.0026
This work is licensed under a Creative Commons Attribution-NonCommercial-NoDerivatives 4.0 International License.