The Influence of the Brand Personality Concept on Consumer Satisfaction and Loyalty
Ivana Marković

Western Serbia Academy of Applied Studies, Valjevo department, Serbia

Biljana Rabasović

Western Serbia Academy of Applied Studies, Valjevo department, Serbia

Nikola Stojanović

Western Serbia Academy of Applied Studies, Valjevo department, Serbia
Abstract
Research Question: The goal of this research is to describe how the concept of brand personality and its dimensions affect customer satisfaction and loyalty. Motivation: Creating brand personality is an efficient differentiation strategy, used by numerous companies for building and sustaining competitive advantage. Brands with personality are considered as real people and can be described using human characteristics. Therefore, consumers can establish connection with them more easily, which increases customer satisfaction and brand loyalty. Idea: The main idea of this paper was to empirically evaluate the relationship between the concept of brand personality and its dimensions and customer satisfaction and loyalty. Data: The information for this purpose was gathered through a survey that included 191 participants. Tools: Collected data were statistically analyzed using descriptive statistics, reliability and regression analyses in order to test the hypothesis. Findings: The results have proved that the brand personality plays a significant part in building satisfaction and loyalty. Furthermore, results indicate a significant positive relationship between all five brand personality dimensions and satisfaction on loyalty, with excitement and competency as dominant.  Contribution: This paper provides new insights significant for the Serbian-speaking audience and is genuinely useful since it stresses the importance of brand personification and its influence on success. Therefore, it can be used by brand managers to aid the process of establishing and sustaining strong brands.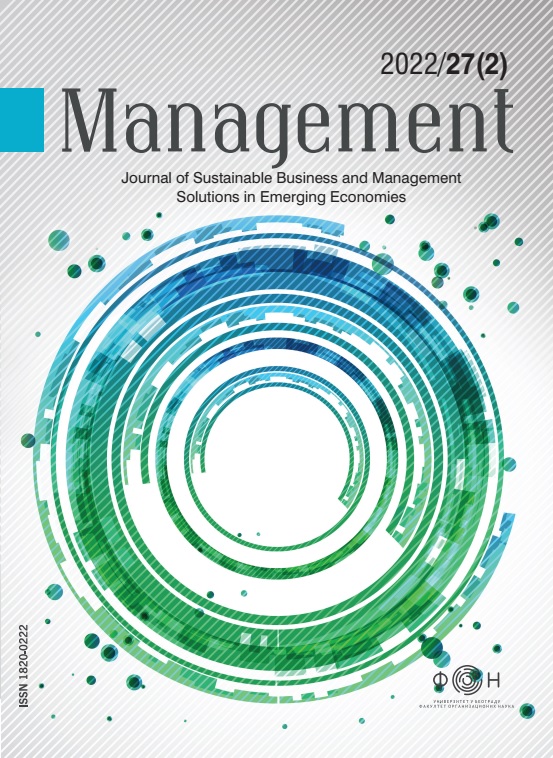 How to Cite
Marković, I., Rabasović, B., & Stojanović, N. (2022). The Influence of the Brand Personality Concept on Consumer Satisfaction and Loyalty. Management:Journal Of Sustainable Business And Management Solutions In Emerging Economies, 27(2), 13-24. doi:10.7595/management.fon.2022.0001
This work is licensed under a Creative Commons Attribution-NonCommercial-NoDerivatives 4.0 International License.