Impact of Digital Technologies on Business Performance in Serbia
Abstract
Research Question: The main goal of the study was to investigate the degree to which Serbian businesses accept and use digital technologies as part of the digital business transformation process. Motivation: The main aim was to research the specific determinants of the digital economy, digital technology and digital business transformation. Through an empirical analysis, digital technologies were classified as primary and secondary and the motive was to examine whether digital technologies affect revenue growth, productivity improvement, increase in market share, customer satisfaction and employee satisfaction, reduction in operating costs, development and use of digital products, digital market expansion and digital platform development. Idea: The main idea behind the study was to determine to what extent the said technologies are employed in Serbian businesses, as well as to develop a model of the impact of digital technologies on business performance, which may serve as a basis for further research. Data: The research was conducted from October 2020 to March 2021. A questionnaire was sent to over 500 email addresses of Serbian companies, and 98 questionnaires were filled in and duly returned. We displayed the most important characteristics of our sample and that way pointed out its randomness and representativeness and explained the choice of data analytics methods we use. Tools: The research instrument was a questionnaire including the general information (Part I). Part II included the question regarding the primary and secondary digital technologies used in their daily business activities. In Part III, the participants were required to state the specific outcomes their company expects to obtain as a result of digital business transformation. Findings: Mobile technologies, social networks and cloud computing were found to be dominantly employed technologies by the Serbian businesses from the sample. In percentage terms, the second class of disruptive technologies was shown to be insignificantly present in the Serbian companies. Finally, it appears that the role and importance of robotics and artificial intelligence have started to be recognised on the business scene. There is a significant impact of digital technologies on business performances, and we also give correlations between specific digital technologies and business performances, and intensity and statistical significance of impact in each case. We have also determined that some significant technologies make a latent, indirect impact on performances and shown the way that occurs. The analysis is performed after standardizing the ordinal scale values of variables making the results more accurate. Contribution: The paper provides the state of affairs regarding digital technologies use by Serbian businesses, as well as that of digital business transformation.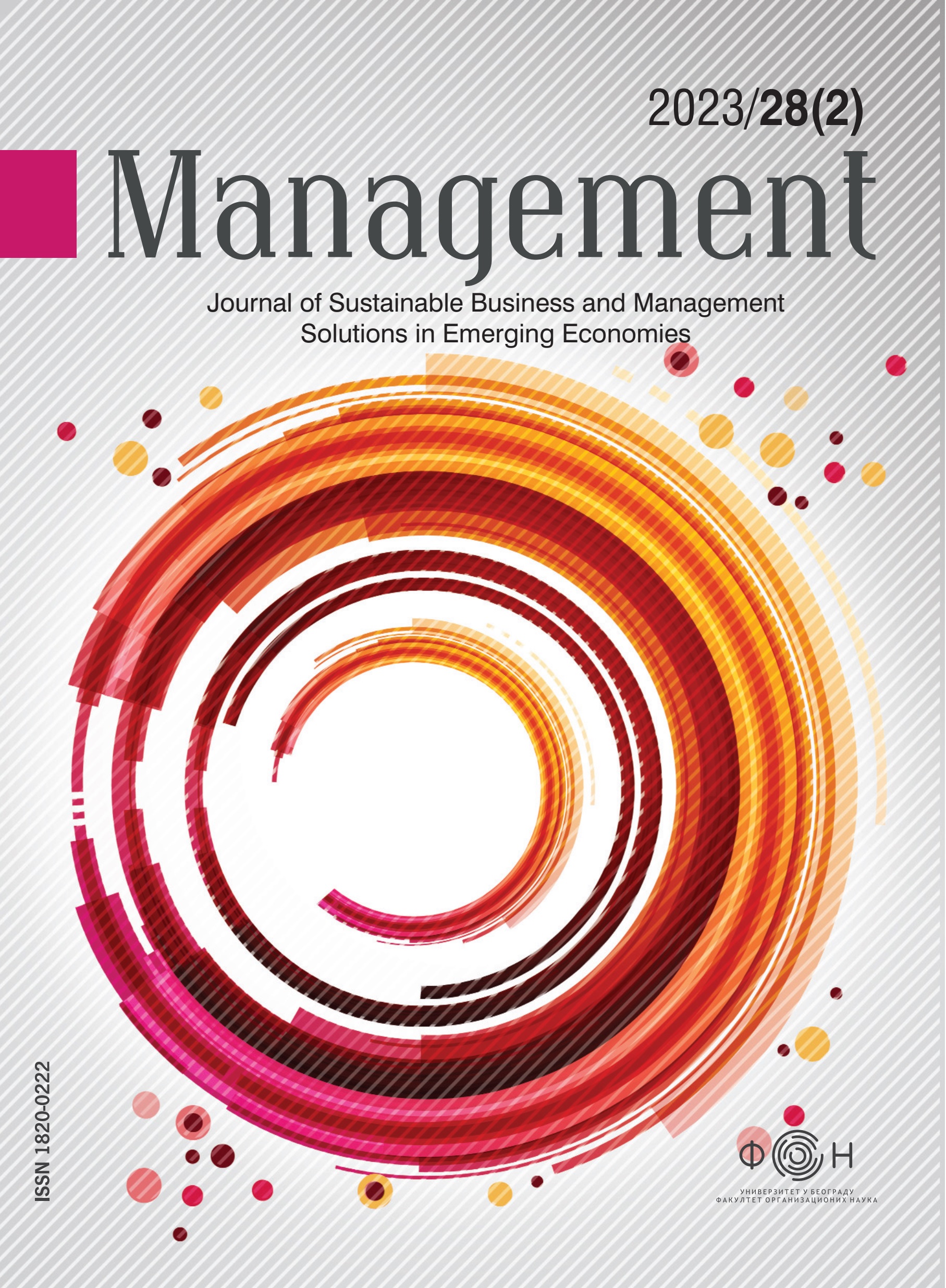 How to Cite
Kahrović, E., & Avdović, A. (2023). Impact of Digital Technologies on Business Performance in Serbia. Management:Journal Of Sustainable Business And Management Solutions In Emerging Economies, 28(2), 37-54. doi:10.7595/management.fon.2021.0039
This work is licensed under a Creative Commons Attribution-NonCommercial-NoDerivatives 4.0 International License.