Comparative Analysis of Core Banking Solutions in Serbia
Marija Kreća

University of Belgrade, Faculty of Organizational Sciences, Serbia

Dušan Barać

University of Belgrade, Faculty of Organizational Sciences, Serbia
Abstract
Core banking solutions (CBS) became the main subject of competition within banking market. This paper describes the architecture of a standard CBS. Discussed here are the solutions of the world's greatest vendors as well as implementation of CBS solutions in Serbia. A comparative analysis of the examined solutions was performed regarding the most sought after features when it comes to the core banking system. Based on results it can be concluded that the complexity of core banking solution depends mostly on client's requirements. The core banking system may contain a wide range of functional areas (modules), but technical features as well as protection systems of these solutions have the most significant impact on their reliability.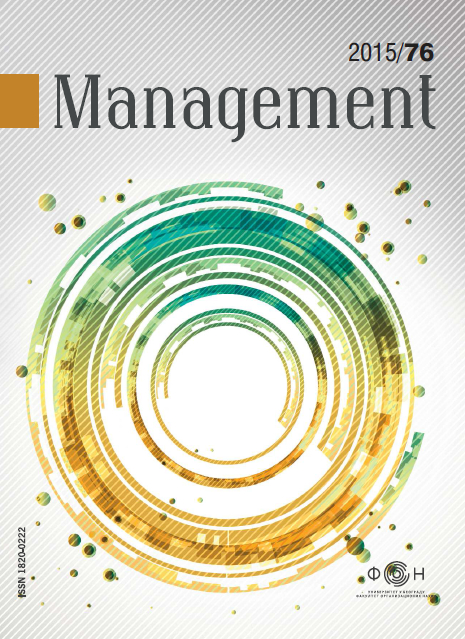 How to Cite
Kreća, M., & Barać, D. (2015). Comparative Analysis of Core Banking Solutions in Serbia. Management:Journal Of Sustainable Business And Management Solutions In Emerging Economies, 20(76), 11-22. doi:10.7595/management.fon.2015.0019
This work is licensed under a Creative Commons Attribution-NonCommercial-NoDerivatives 4.0 International License.