Service Quality of the Higher Vocational Education
Ana Jovičić Vuković

Novi Sad School of Business, Novi Sad, Serbia

Jelena Damnjanović

Novi Sad School of Business, Novi Sad, Serbia

Nataša Papić-Blagojević

Novi Sad School of Business, Novi Sad, Serbia
Abstract
Research Question: The paper will investigate the service quality of the higher education provided by the higher schools of vocational studies using SERVQUAL methodology. Motivation:  The paper will show the characteristics of higher education of vocational studies, and it will point out the significance of creating and maintaining a quality management system in higher education institutions. The new reform of higher education in Serbia and establishment of academies of vocational studies are the main reasons why the question of service quality becomes one of the most important issues for higher education institutions and basis for competitive advantage, better image and reputation. Also, a growing competition on the higher education market and a smaller number of prospective students are also problems which higher vocational schools are faced with. Idea: The goal of this research is to find the differences between expected and perceived service quality. Furthermore, the paper will show if there are differences between perceived service quality among the students of different study years, as well as differences between the students with State scholarship and the self-funded students. Data: The research included 244 students of the first, second, and third years of bachelor studies from higher schools of vocational studies in Novi Sad, significant and the second-largest educational centre in the Republic of Serbia. Tools: Statistical methods used in this paper are frequency analysis, descriptive statistics, while the hypotheses are tested using the paired sample t-test, the independent t-test, and the one-factor variance analysis – ANOVA. Findings: The results of the research show that service quality of higher vocational education does not meet students' expectations (sig.<0,001)  and that the gap is negative for all dimensions of service quality (Tangibles (-.32), Reliability (-.52), Responsiveness (-.49), Assurance (-.33), and Empathy(-.26)). It is also shown by this research that there are no differences in higher education service quality based on the status of students (sig.>0.05) and the year of studying (sig.>0.05). Contribution: The results can be used as basis for introducing further measures to improve the quality of service provided by higher vocational institutions.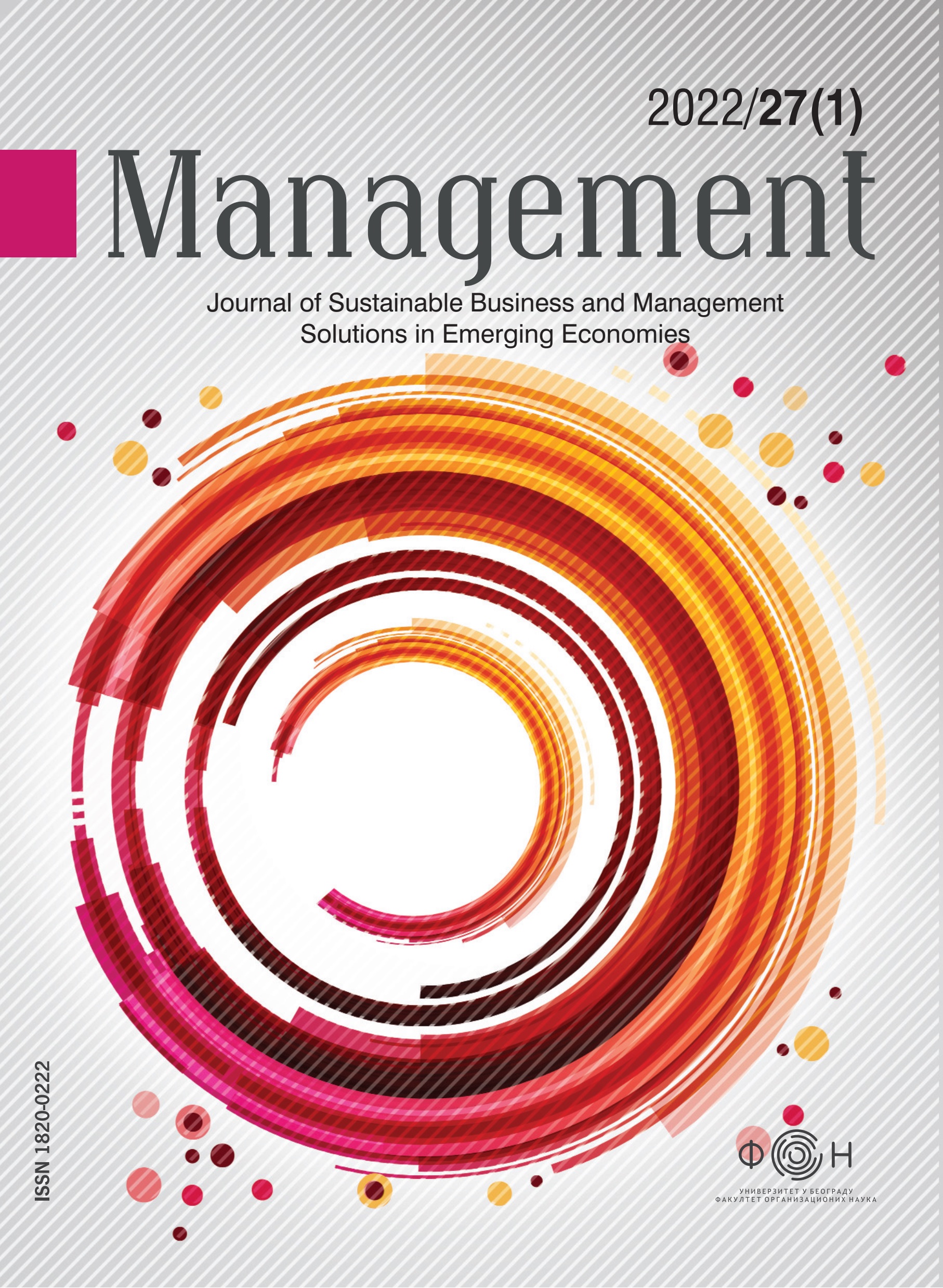 How to Cite
Jovičić Vuković, A., Damnjanović, J., & Papić-Blagojević, N. (2022). Service Quality of the Higher Vocational Education. Management:Journal Of Sustainable Business And Management Solutions In Emerging Economies, 27(1), 21-30. doi:10.7595/management.fon.2020.0025
This work is licensed under a Creative Commons Attribution-NonCommercial-NoDerivatives 4.0 International License.